It's the little things that really matter in a superior quality, feature rich, user friendly, and intuitive software product. These little things like polish, fit and finish can make the difference between good and great, intuitive and non-intuitive, friendly and unfriendly software. It's the polish, fit, and finish we put into Communiqué that truly make it exceptional and unlike anything of it's kind on the market today.
All throughout the development process for Communiqué, we made an extensive effort, and paid extreme attention to all details which make this an superior quality product, and an outstanding value for our customers. Using the latest graphical user interface (GUI) elements, gives Communiqué a more Advanced Interface Design and an Office 2007 look and feel. Persistent user settings allows our customers to personalize their experience with ease as it should be. Consistent report design throughout all 120 plus reports provides an intuitive, user friendly, and easy work environment from our novice to power users.
What we've mentioned so far would be enough for 99% of the software companies on the market. We did not stop there. We took it one step further and applied the same polish, fit and finish to the data in the reports. It's fine if the reports sparkle, but we need to apply the same to the data as well. After all, it is the reason why you are running the report, isn't it?
Fitting and Finishing Repot Data
:
Long text fields like SKU, Product Name, Company, Full Name, etc automatically wrap around and are not truncated. Data like this is important so you need the full text and not a truncated abbreviation of the data. We made all of these fields and others like it wrap around as many lines as needed so no data is truncated. We also made the next row of data shift down as many lines as necessary so no over-lapping occurs on subsequent data rows when data fields are wrapping to display itself entirely. The following is an example using the "Product Listing" report.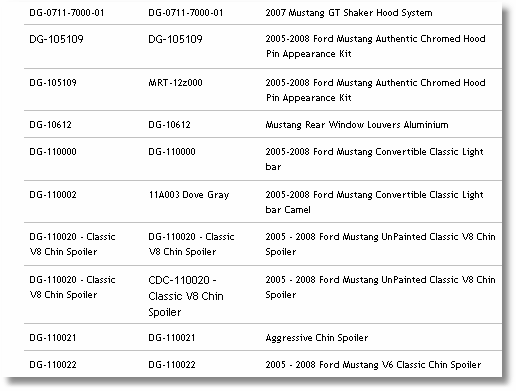 Eliminated Consistently Blank Columns
Often reports will contain columns which occasionally displays data leaving huge swaths of white space wasting precious report real estate. A good example of this problem is the Customer Full Name and Company. Many reports include both columns, but often you get one or the other, and rarely ever both. We use a combination of wrap around data and blank line suppression to display both the customer full name and company in the same column. If one or the other data is present then only 1 line prints with whichever is available. If both the customer full name and company data are available then both will print in the same column but on different lines. The subsequent data shifts down a row providing plenty of space for the data to print so no over-lapping occurs.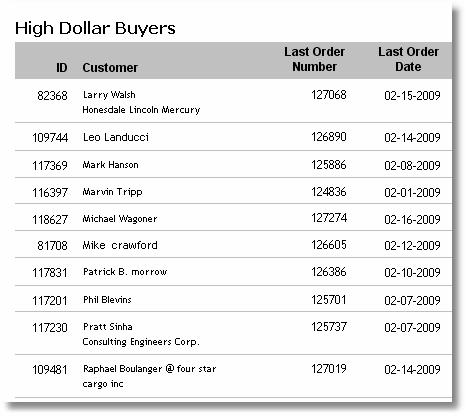 We opted to use landscape in most of the reports in Communiqué. The need to display more columns especially the need to widen the SKU, Product Name, Company, Full Name, etc., columns made the landscape format more desirable for most reports. The advantage for you is more data displayed in a report, but the disadvantage is you have more pages to print. Since you can control which pages you print, the landscape format is the superior choice.
Order numbers, Customer IDs, Supplier IDs, Order Dates, etc., have been widen sufficiently so these fields are no longer truncated or you see the dreaded "########" instead of the actual number or date. Another advantage to using the landscape format.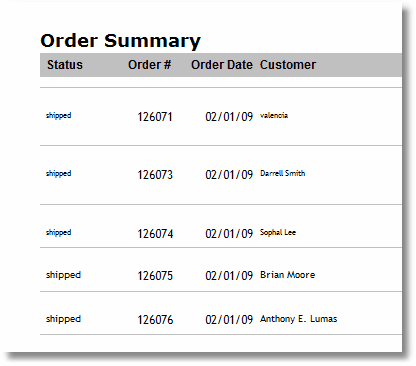 All reports using the date options has a default date pre-selected. The default dates were set based on what made sense for the type of report. This allows easy execution of the report while providing a reasonable default date.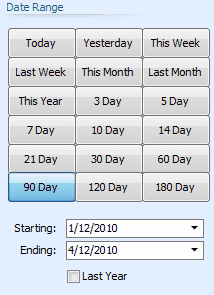 Additional search and filtering refinements are used in Communiqué were feasible to provide more sensible and effective reports. The example filter panel below has a "Suppress Zero Values" option that suppresses data where all of the aggregate columns have a zero value. The number of pages produced by this report was reduced by 80%. The report is now more manageable and effective improving the quality of the output and its ease of use.