Communiqué incorporates a performance dashboard to help you run your business. You can't run a successful business in today's competitive market if you do not have the right tools. That is why Communiqué includes powerful, real-time analytics to provide comprehensive visibility across your entire on-line business. With quick access to up-to-the-minute information, you can make decisions about your on-line business with speed and confidence.
Key Benefits
:
Monitor operational processes
Key performance indicators
Monitor performance over time
Track progress
Gain greater insight to your business
Dashboard Central provides instant insight into your business activities by displaying your business intelligence content together in one consolidate view. By providing a constant view of your on-line sales performance, the immediate feedback can improve overall business performance.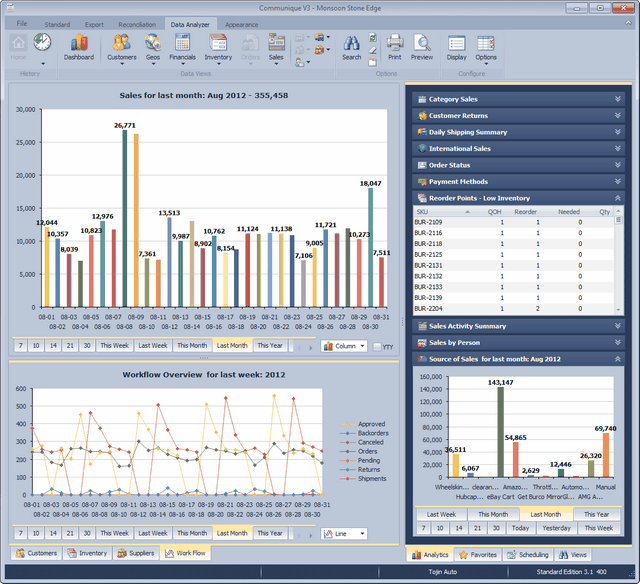 Communiqué's dashboard central is the right tool to help you take the pulse of your on-line business.